Petite but punchy Cameroonian literary mag
Taking its inspiration from other pugnacious, and cool magazines like Chimurenga – Bakwa, was founded to counter the absence of literary magazines in Cameroon; with a wide ranging remit that's broader than the literary, Bakwa – is an eclectic, intelligent take on the dynamic cultural scenes often missed by mainstream, western media.
The story of Bakwa magazine—Cameroon's leading Anglophone literary publication, which also runs pieces on politics and art—is one of sublime dedication and a powerful grasp of responsibility
After a similar magazine, Palapala, folded in early 2011, Dzekashu MacViban decided to found a new one 'to fill the gap' for critical and literary work alike in Cameroon. Bakwa magazine went online late in 2011, carrying work in English and Pidgin.
Fundada en 2011, y con sede en Yaundé, Bawka es una revista on line multilingüe (publican principalmente en inglés y francés, pero también en pidgin o castellano) que muestra e impulsa, sobre todo, la faceta literaria de Camerún, pero que también pretende incidir en el ámbito cultural en general.
Founded in the last quarter of 2011, Bakwa is a literary magazine where urgent and intelligent discussions on the state and direction of literary and cultural production take place. The dearth of critical and creative writing being its impetus, Bakwa's approach is high-end creative writing and creative nonfiction, which is urgent and experimental in nature, while being at the same time a mirror of writing from Cameroon and Africa.
Our ever-evolving vision and approach has enabled us to move from filling the lacuna, which was our impetus, to engage and shape publics and networks of practice, as well as interrogate hierarchies of language through curated conceptual and collaborative print and distribution projects.
Young writers published early by Bakwa Magazine have gone on to win significant prizes: Abiola Oni won the Guardian and 4th Estate BAME Short Story prize in 2016; Bengono Esola Edouard (winner of the Bakwa Magazine Short Story Prize) won the concours litteraire nationale jeunes auteurs 2017; Socrates Mbamalu was awarded the Saraba nonfiction manuscript prize and longlisted for the Writivism Nonfiction Prize; Munachim Amah won the Writivism Short Story 2017 Prize;  Nkiacha Atemnkeng (Runner-up for the Bakwa Magazine Short Story Prize) was longlisted for the Short Story Day Africa Prize 2019; and Howard Meh-Buh Maximus won the Morland Writing Scholarship in 2020.
NOTABLE PROJECTS
For its third issue, in 2012, Bakwa collaborated with The Ofi Press, an online literary magazine based in Mexico, and edited by Jack Little. The Ofi Press published a special West African edition, with content in English and Spanish, which focused on West Africa, while Bakwa, in turn, published a special Mexican issue, focusing on Mexican art, culture and society, with most of the content in English and some Spanish translations. The project was lauded by several journals and outlets, especially the online website Heritage 1960.
In 2015, Bakwa was part of #100DaysofAfricanReads, a social media project curated by Angela Wachuka, Executive Director of Kwani?, which entailed "a series of portraits on books, writers and readers, over a 100 day period … highlighting the work of an African author in print and online". With the exception of an excerpt from Awes Osman's novel, Skinless Goat in Somalia, Bakwa's contribution to the project was made up of excerpts and stories from female Cameroonian writers.
In the same year, in response to The Simpsons' episode "The Princess Guide", Bakwa did a two-part series on The Simpsons, wherein, bloggers, writers, cultural thinkers and academics were asked to comment on "The Princess Guide" episode. Most of the reactions highlighted poor research, one-dimensional characters, the challenge of portraying believable Nigerians, and the episode's relatable character, Princess Kemi. This project on The Simpsons was later chosen by Dead Homer Society, for the "weekend reading" section.
The Bakwa Magazine Short Story Prize (in partnership with the Goethe-Institut in Cameroon and Phoneme Media in LA, California), aimed at discovering a new generation of Cameroonian writers under 39. The shortlisted stories, as well as commissioned stories will be published by Bakwa Books.
In 2017, the Goethe-Institut in Lagos and Yaounde in collaboration with Saraba Magazine and Bakwa Magazine organized a series of exchanges and workshops on creative non-fiction for Cameroonian and Nigerian writers. Within the framework of this project, readings took place at IYA, University of Lagos and the Ake Festival. Writing produced during this project will be published in a forthcoming book titled Limbe to Lagos: Nonfiction from Cameroon and Nigeria.
For 100 days, between December 2, 2017 and March 12, 2018, we ran a social media campaign to shed more light on Cameroonian writing, called 100 Days of Cameroonian Literature (#100DaysofCameroonianLiterature). We shared book covers accompanied by short reviews on social media daily, as well as started conversations around these books. We did this both to showcase the diversity of Cameroonian writing as well as debunk the notion that there isn't enough writing from Cameroon. We are indebted to an earlier project by Angela Wachuka, called #100DaysofAfricanReads, which ran from October 10, 2014 to January 17, 2015, in which we contributed by showcasing (mostly) female Cameroonian writers.
BAKWACAST
BakwaCast is a periodic, living archive, which is conversational, intimate and introspective, and will include the Bakwa Magazine Reading Series, as well as other iterations and will occasionally pop-up in different cities. We'll look at what makes interesting people tick, from artists, curators, writers, techies, performers, to policy makers.
Bakwa Books is an independent publisher which focuses on literary fiction, creative nonfiction, and translation. The desire to replicate the vision of Bakwa Magazine, as well as the absence of innovative local publishing channels in Cameroon, necessitated the creation of Bakwa Books.
READING SERIES
The Bakwa Magazine Reading Series is a public quarterly event which brings together a wide selection of writers, translators, editors and poets, and connects them to various local communities by hosting events in different cities.
Meet The Team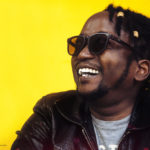 Dzekashu MacViban
Founding Editor
Dzekashu MacViban is a writer, journalist and editor based in Yaoundé. In 2011, he published a collection of poems titled Scions of the Malcontent and founded Bakwa Magazine. After a one year gig at the Ann Arbor Review of Books, he subsequently wrote for Goethe.de/kamerun, The Africa Report, This is Africa and IDG Connect. In 2016, he was a writer-in-residence at the Ebedi International Writers Residency. His fiction has appeared in Wasafiri, Kwani? and Jungle Jim. He was formerly Editorial Manager at This is Africa.
Twitter:@Dmacviban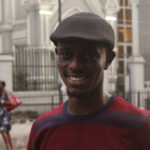 Socrates Mbamalu
Assistant Editor
Socrates Mbamalu was born in Nigeria and grew up in Kenya. His works have appeared in Saraba Magazine, Deyu African, Kalahari Review, African Writer, Sankofa Mag, Jalada, adda (a Commonwealth Magazine), and Catapult. He is a 2016 Saraba Nonfiction Manuscript prize awardee. In 2017 he was longlisted for the Kofi Addo Nonfiction Prize under Writivism. He participated in the Goethe Institut/Saraba/Bakwa Literary Exchange between Cameroon and Nigeria. His Saraba nonfiction manuscript The Kenyan Boy is due for publication as an Ebook.
Twitter: @SocratesMbamalu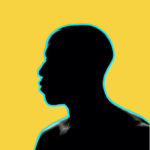 Nfor E. Njinyoh
Copy Editor
Nfor E. Njinyoh is a translator and Editor. He holds an MA in Translation from the Advanced School of Translators and Interpreters (ASTI). He is an alumnus of the Bakwa-Bristol Literary Translation Workshop and co-editor of the bilingual anthology Your Feet Will Lead You Where Your Heart Is/Le Crépuscule des âmes sœurs. He is currently working on a collection of poems
Twitter: @nforedy

Kengne Norine Andreas
Logistics Assistant
Kengne Norine Andreas is an English and Ghomala translator and subtitler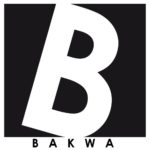 Kelechi Njoku
Copy Editor
Kelechi Njoku is an editor. He was shortlisted for the 2017 Commonwealth Short Story Prize and his work appears in Adda, Litro, Brittle Paper, and several other magazines and anthologies. He lives in Lagos.
Twitter: @Mister_Njoku

Shireen van Wyk
Social Media Assistant
Shireen van Wyk is a writer and Journalist. She graduated from Triumphant College in 2022 with a Diploma in Journalism and Media Studies. While in college, she was part of the Student Representative Council as secretary of Academic Affairs and later created a magazine.Since joining the Merck Foundation, she has won two awards for her writing. A strong believer in mental health awareness, she is passionate about media campaigns and books' potential impact on the way we think and treat mental health.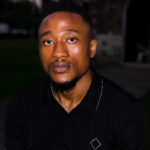 Zenas Ubere
Editorial Intern
Zenas Ubere is a Nigerian writer. He was shortlisted for the 2020 Punocracy Prize for Satire and the 2021 inaugural Akuko Literary Prize. A Pushcart Prize nominee, he has works in Lolwe, The Forge Lit, Agbowó, Gordon Square Review, The Voyage Journal, and elsewhere.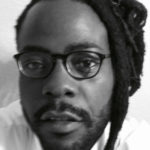 Kangsen Feka Wakai
Editorial Adviser
Kangsen Feka Wakai is a Cameroon-born Washington, D.C. based poet, essayist and journalist. He holds an MFA in Creative Writing from American University where he served as editor in chief of Folio. His articles, essays, reviews and poems have appeared in the Houston Chronicle, Callaloo, Transition Magazine, Poet Lore, Postnoills Review, www.africasacountry.com and www.okayafrica.com.
Twitter: @KfWakai